Welcome to Haik's German Autohaus
German Auto Repair and Service:
Mercedes, BMW, Porsche, Audi, Volkswagen, Mini
Serving the Santa Barbara area since 1979
We specialize in the repair and service of German cars.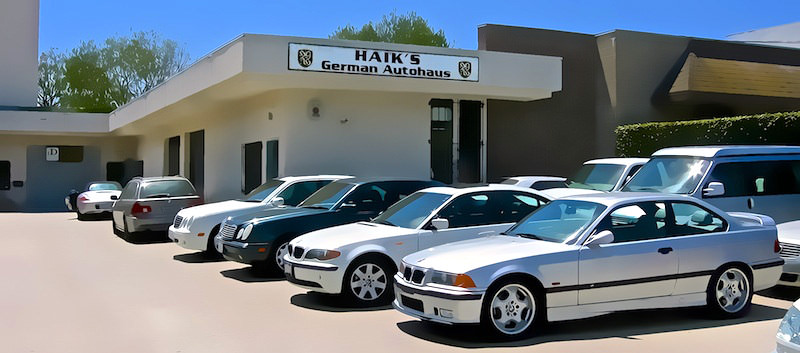 Choose Your Auto Mechanic Carefully
Due to modern automotive complexity, it is more important than ever to choose the correct auto mechanic for your car. A specialist who has the greatest experience in your type of vehicle will know more specific details about your automobile, and will be far better equipped to handle difficult repairs. He will also have the speciality equipment required.
Complexity of Modern Automotive Repair
Automotive Electronics
Nearly every system in the modern car is electronically controlled with its own control unit (computer).  Whether it is a comfort system, safety system or performance system, today's automotive technology is very complex.  While this complexity makes the modern car more comfortable, safer and gives it better handling, it makes modern auto repair much more difficult.  Today's German car repair requires an auto mechanic to be a master of electronics as well as a master of mechanics. At Haik's we perform all repairs, including the most sophisticated electronic repairs and coding.
By specializing in the six German car lines, we offer more experience and knowledge of your German car. This familiarity translates into greater efficiency, more accurate diagnosis, more thorough repairs, quicker turn-around time and money-savings for you. At Haik's we perform all repairs, including the most sophisticated electronic repairs and coding for your Mercedes Benz, BMW, Porsche, Audi, Volkswagen or Mini.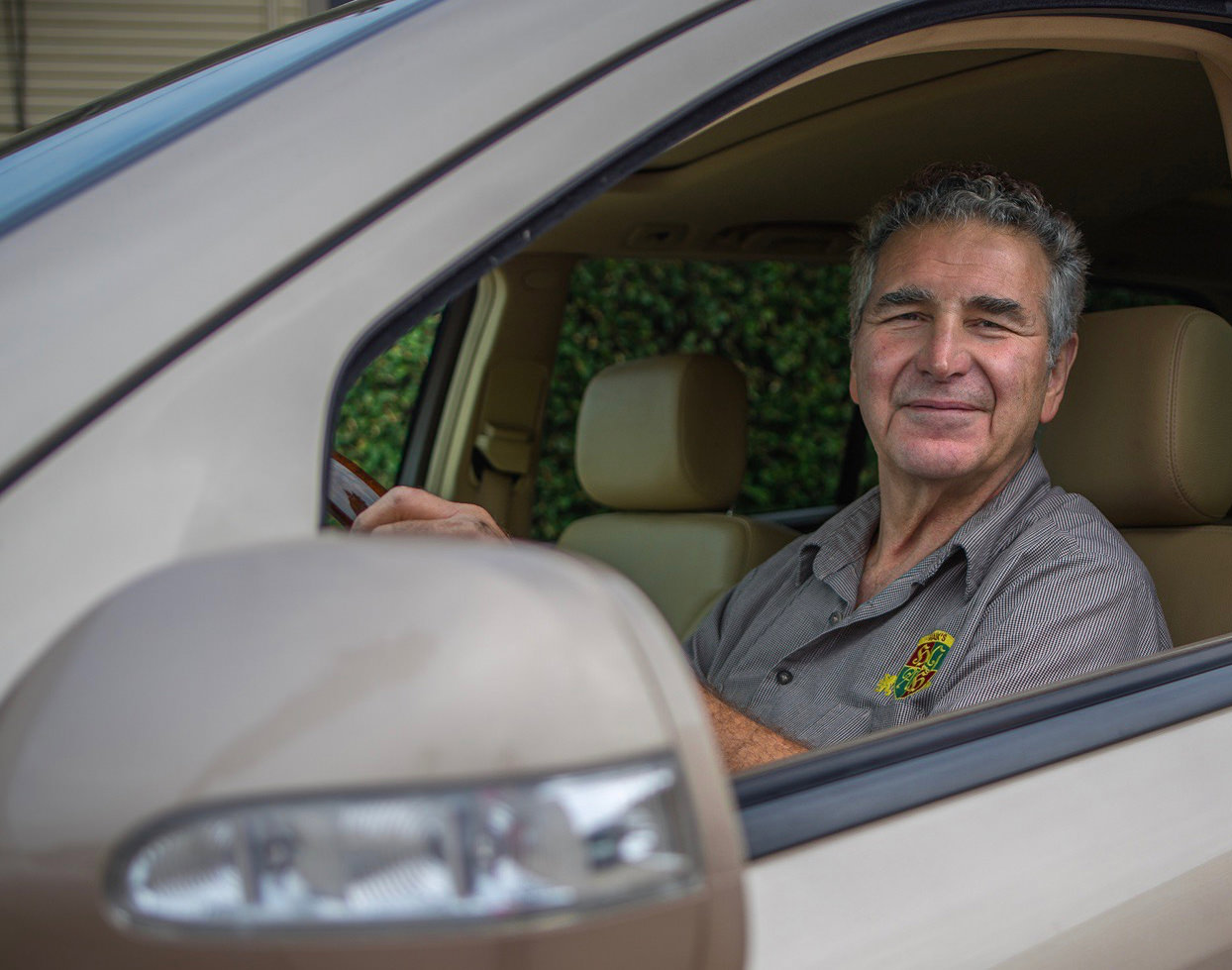 Automotive Maintenance = Services + Repairs
To maintain an automobile, both services and repairs are necessary. Every system in the car should be serviced on a routine basis. Many systems are hydraulically operated and require lubrication, fluid changes and filter changes. Other systems require routine replacement of mechanical, electrical or ignition parts for proper maintenance of the vehicle.
A service has two parts: inspection and replacing certain service items. During the inspection portion, the entire vehicle should be inspected. This includes checking each system for wear, damage and leaks. If this routine inspection is not performed, and corrective repairs not made, there could be serious and expensive consequences as a result, such as a worn part breaking or a hydraulic unit running dry because of a leak.
Complete Auto Care for Your Entire Car
We offer all the necessary services and repairs to keep your car healthy and reliable. We view your vehicle in its entirety. Each system is important and should be maintained properly in order to provide you with safe and dependable transportation. When a part is worn to the point of needing replacement, it is good to heed the advice of your mechanic and have the repair performed. To this end, we provide everything necessary to maintain your German car, whether a Mercedes, BMW, Porsche, Audi, VW or Mini Cooper.
Auto Services We Provide
Engine Oil Change | Oil Service | Air Filter Replacement | Transmission Fluid and Filter Change | Car Inspection | Safety Check | Pre-Purchase Check | Coolant Change | Power Steering Flush | Brake Fluid Flush | Fuel Filter | Spark Plugs | Oxygen Sensors | Ignition Coils | And More…
Auto Repairs We Provide
Brake Repair | Air-Conditioning | Engine Repair | Transmission Repair | Suspension | Lighting | Check Engine Light | Electrical | Electronic | Computer Controls | Body | Chassis | Exhaust | Muffler | Catalytic Convertor | Oil Leaks | SRS Air Bag and Seat Belt | And More…