HAIK'S GERMAN AUTOHAUS
German Auto Service
Mercedes Benz, BMW, Porsche, Audi, Volkswagen and Mini
Santa Barbara
Auto Services for Every System in Your Car
Engine Service | Oil Change | Tune-Up | Engine Cooling System | Anti-freeze Replacement | Car Check | Check Engine Light | Transmission Service | Fuel System Service | Battery | Air Conditioning Service | Brake System | Brake Fluid Exchange | Tires | Car Check | Vehicle Inspection | Car Noises | Trouble-Shooting & Diagnostics | Diesel Service | Power Steering Fluid Exchange | Pre-Purchase Check | Safety Check | And More...
Avoid inconvenient and expensive breakdowns by having your car serviced at regular intervals!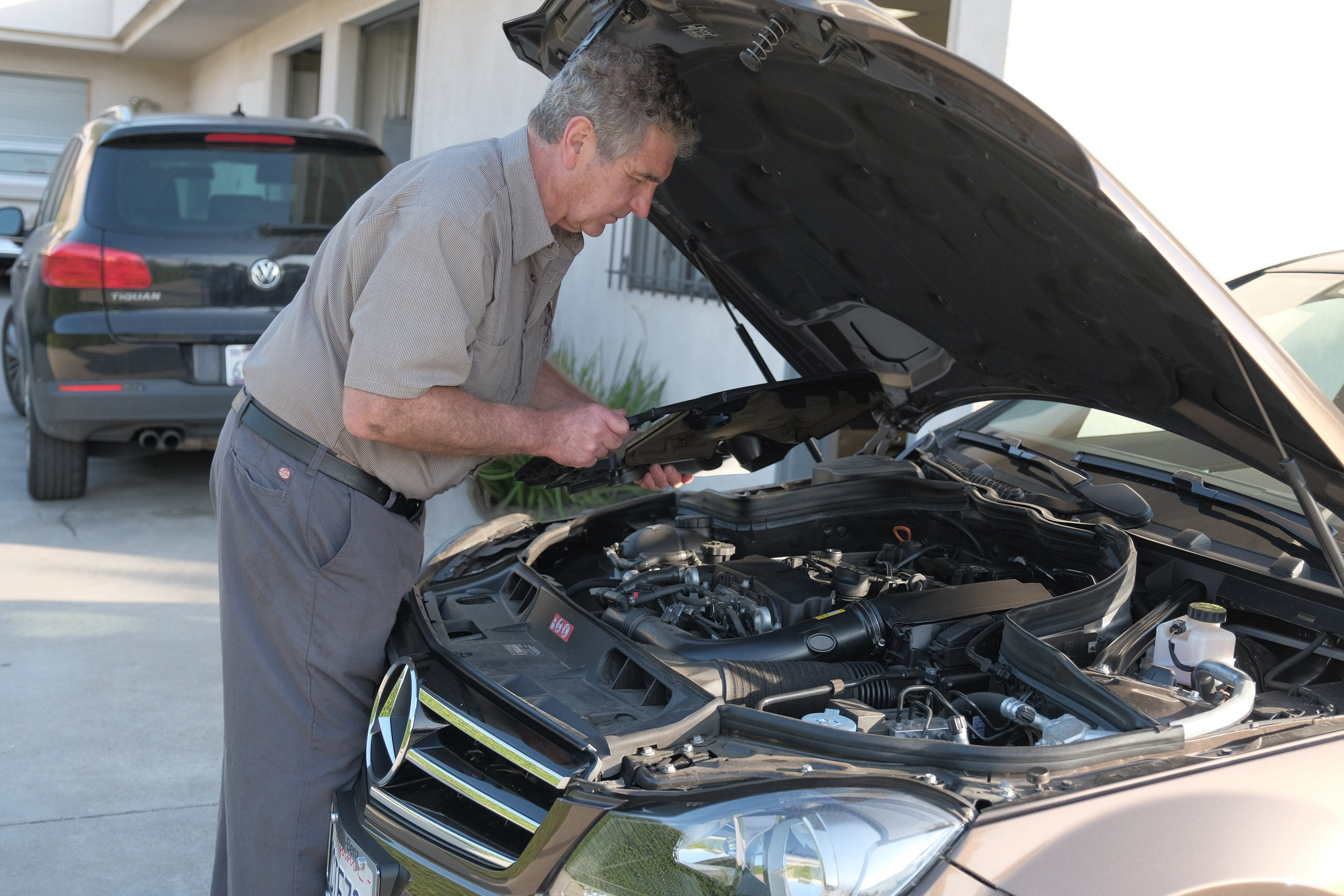 Auto Service Defined
*Note: "Service" and "Repair" are not synonymous. For repairs, please see our Repairs page.
An auto service is a routine maintenance performed to keep your entire vehicle working properly. It is a preventative measure to keep all the various systems of your car from breaking down and wearing out prematurely.
An auto repair is to fix or replace a part after it has failed, is worn out or is broken.
Diagnostic Services
We offer diagnostic service for every system in your car—engine, transmission, steering, air-conditioning, heating, window operation, noises, vibrations. If something is not working properly, we can trace down the source of the problem and make recommendations on correcting the problem.
See Diagnostics below.
Haik's Custom Services
At Haik's we have a different philosophy than the dealership. We believe the entire car should be checked every time it is serviced, every year or year and a half. That's a long time interval in which a lot can happen.
Haik's custom service schedule standardizes services for all models of German cars, Mercedes, BMW, Porsche, Audi, Volkswagen, and Mini. As additional service work is needed with the age of the vehicle, we will recommend those services to you as well.
Please see Haik's Custom Service Schedules below.
Oil Change or Oil Service?
An oil change is not the same as an oil service. While an oil change is one of the service items, it is not a service in the greater sense.
See Oil Service below.
Brake Service
The most common brake work is the replacement of brake pads or brake pads and brake rotors. This is called a brake job. It performed only once the parts are worn out. There is no preventative maintenance a mechanic can perform to make the brake parts last longer. The customer, on the other hand, can prolong the brake wear by braking more gently.
Brake Fluid Change
Brake fluid should be changed every two years, regardless of mileage. Moisture from the atmosphere enters the brake fluid reservoir through the vent hole in the cap. A high percentage of water in the brake fluid is a dangerous condition. Water has a low boiling point, unlike brake fluid. During braking coming down long hills, the brake discs and pads become hot and transfers the heat to the calipers. The heat can turn any water in the system to vapor or steam. The brake pedal may go to the floor and fail to stop the vehicle.
Walnut-Shell Blasting
We now offer a service to clean direct fuel-injection engines. For details, please see Walnut-Shell Blasting below.