HAIK'S GERMAN AUTOHAUS
Mercedes-Benz Repair and Service
Santa Barbara
40+ Years Experience

Since 1979
Specializing in the Maintenance of all Mercedes-Benz Classes
Mercedes-Benz A-Class | Mercedes-Benz C-Class | Mercedes-Benz E-Class | Mercedes-Benz S-Class | Mercedes-Benz G-Class | Mercedes-Benz GLC-Class | Mercedes-Benz CLA-Class | Mercedes-Benz GLA-Class | Mercedes-Benz GLS-Class | Mercedes-Benz CLS-Class | Mercedes-Benz SLC-Class | Mercedes-Benz SL-Class | Mercedes-Benz Metris | Mercedes-Benz GT-Class
All work performed to the highest level of automotive repair excellence
Haik's is an independent Mercedes repair shop located in the heart of Santa Barbara. Our mechanics are trained in every aspect of auto repair and car service your car may need, from basic oil change, brakes, check engine light repair, water pump replacement, air-conditioning service, to engine repair, transmission service and computer controls.
We have been performing Mercedes car repair for 40 years in the same location and are proud to be a part of the Santa Barbara community.
Every Mercedes auto repair and car service at Haik's is performed by certified mechanics specialized in Mercedes-Benz.
The next time you are looking for an authorized Mercedes-Benz mechanic, please give us a try and see what Mercedes service satisfaction can mean.
For the best service and auto repair your Mercedes can receive, please visit us at 310 East Cota Street in downtown Santa Barbara. We are conveniently located near the 101 freeway.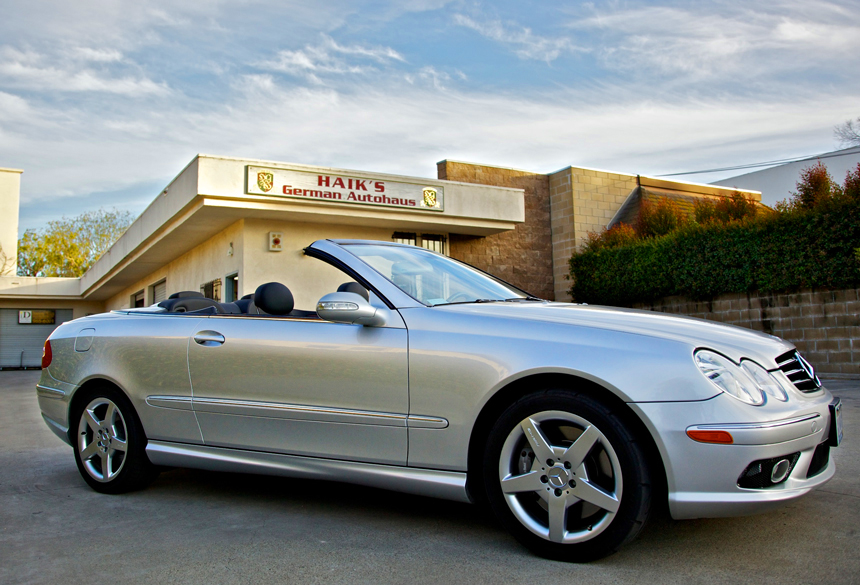 Mercedes - a Sophisticated Machine
Every system in the modern Mercedes-Benz is computer-controlled: engine, transmission, brakes, suspension, steering, lighting, window operation, climate control, and even exhaust and intake. Some Mercedes models have as many as 100 computer control units onboard. In order to repair these systems, sophisticated electronic equipment is required, as well as high-level skills of the mechanic. As Mercedes-Benz specialists, we have the skills, the equipment and the specific knowledge of your particular model Mercedes.
We are equipped to handle the most difficult repairs, as well as normal servicing such as oil changes, brakes, check engine light, water pumps in a cost-effective manner.
Haik's Mercedes Service Menu
(We offer all the following services and repairs.)
Auto Inspection and Diagnostics
Service Engine Soon Light | Inspection | Check Engine Light | Mechanical Trouble-Shooting | Electrical Diagnostic | Pre-Purchase Check of Entire Vehicle | Safety Check
Auto Services & Diagnostics
Air-Conditioning | Filter Replacements | Battery | Spark Plugs | Tune-Up | Belts | Brake Fluid Change | Cooling System | Diesel | Differential Fluid | Engine Service | Engine Oil Change | Power Steering Flush | Transfer Case | Transmission Service | And More…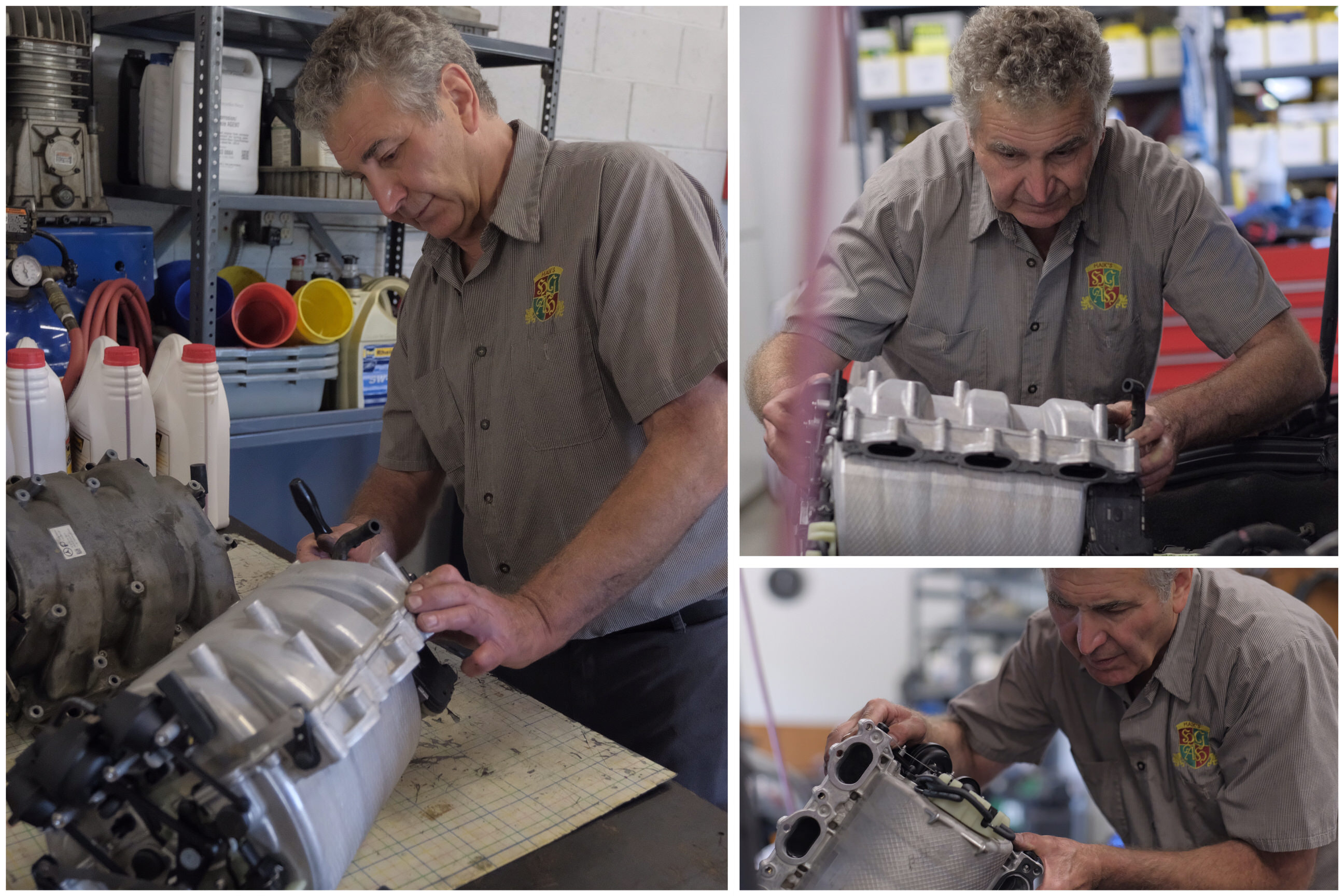 Air Bags | A/C Compressor | Alternator | Brake Pads | Brake Rotors | Computer Controls | Cooling System | Water Pump | Thermostat | Diesel Repair | Door Locks | Engine Repair | Electrical Repairs | Electronics | Keys | Ignition Lock | Fluid Leaks | Light Bulbs | Lighting | Mirrors | Catalytic Converters | Mufflers | Oxygen Sensors | Power Steering | Radiator | Seat Belts | Shock Absorbers | Starter | Tire Replacement | Transmission | Window Lifters | And More...
Mercedes Repair By Symptom
Running Problems | Starting Problems | Poor handling | Warning Lights | Check Engine Light | ABS Light | Brake Warning | Tire Monitor | SRS | Overheating | A/C Not Cold | Shifting Problems | Car Noises | Oil Leaks | Shaking | Power Windows Not Operating | And More…
We offer Mercedes factory service as well as Haik's custom service.
Please call us for an appointment or free consultation.