HAIK'S GERMAN AUTOHAUS
BMW Independent Repair & BMW Service
Santa Barbara
We Specialize in the Maintenance of all BMW Series
BMW 1 Series | BMW 2 Series | BMW 3 Series | BMW 4 Series | BMW 5 Series | BMW 6 Series | BMW 7 Series | BMW 8 Series | BMW X5 | BMW X6 | BMW X3 | BMW i8 | BMW X4 | BMW M3 | BMW M5 | BMW X7 | BMW X1 | BMW Z4 | BMW X2 | BMW M4 | BMW M6 | BMW i3 | BMW M2 | BMW X5 M | BMW X6 M | BMW M8 | BMW X5 eDrive | BMW M550 | BMW M24 | BMW X3 M | BMW M760 | BMW X4 M | BMW M850 | BMW M340 | BMW Alpina B6 Gran Coupe | BMW M850 Gran Coupe
Total BMW Car Care
Haik's German Autohaus is an independent BMW repair shop in the heart of Santa Barbara. High quality automotive repair and car service has earned us the trust of clients dating back 40 years. Our certified mechanics are trained in BMW mechanical and electrical systems. At Haik's, we are able to diagnose and repair your BMW's most difficult problems
Whether service or repair, from oil change, brakes, battery, check engine light, water pump or transmissions engine repair and the most sophisticated electronic computer problems, or any auto repair or car service, let the mechanics at Haik's show you what satisfaction can mean.
Routine Maintenance
Every system in your BMW should be inspected and serviced periodically. Doing this routine maintenance will help preserve your BMW for years to come.
At Haik's, we follow a strict regimen of auto inspection and recommendations to you in order to stay ahead of any potential problems. Our auto repair and service procedures are designed to keep your BMW on the road as long as possible and for the least expense.
Be sure to call Haik's the next time your BMW needs maintenance so you can discover what trust in a skilled mechanic can mean.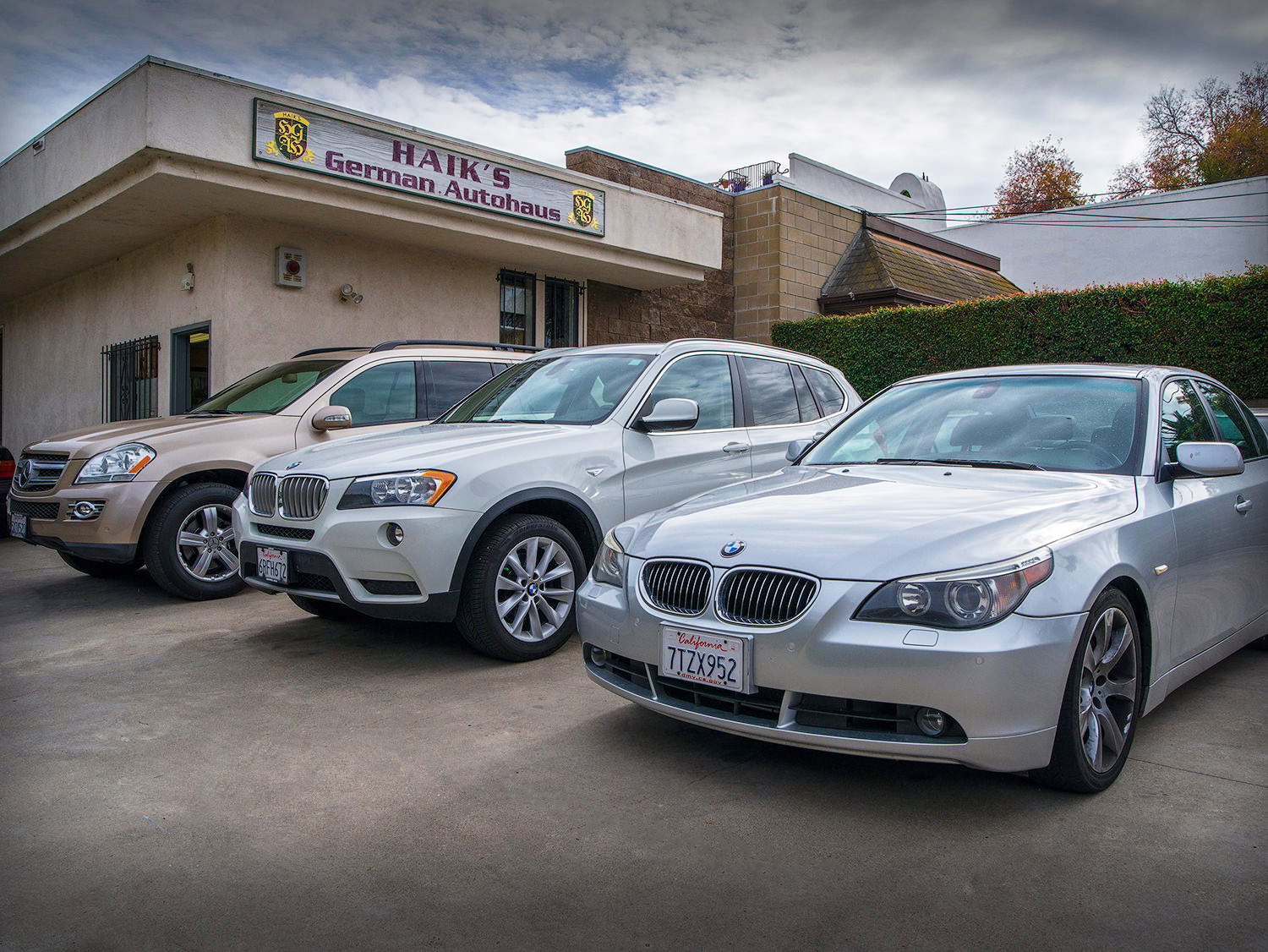 BMW Automotive Services We Provide
Car Check and Inspection Services
Warning Lights and MIL | Service Engine Soon | Check Engine Light | Vehicle Inspection | Pre-Purchase Check | Safety Check | Other Testing
Auto Services
A/C Evacuation & Charge | Air Filter | Cabin Filter | Fuel Filter | Spark Plugs | Oil Change | Tune-Up | Battery | Belts | Coolant Change | Engine Servicing | Electrical Trouble-Shooting | Car Noises | Power Steering | Transfer Case | Automatic Transmission Service (every 40,000 miles) | Brake Fluid Change (every 2 years) | Spark Plugs | Oxygen Sensors (every 100,000 miles) | And More…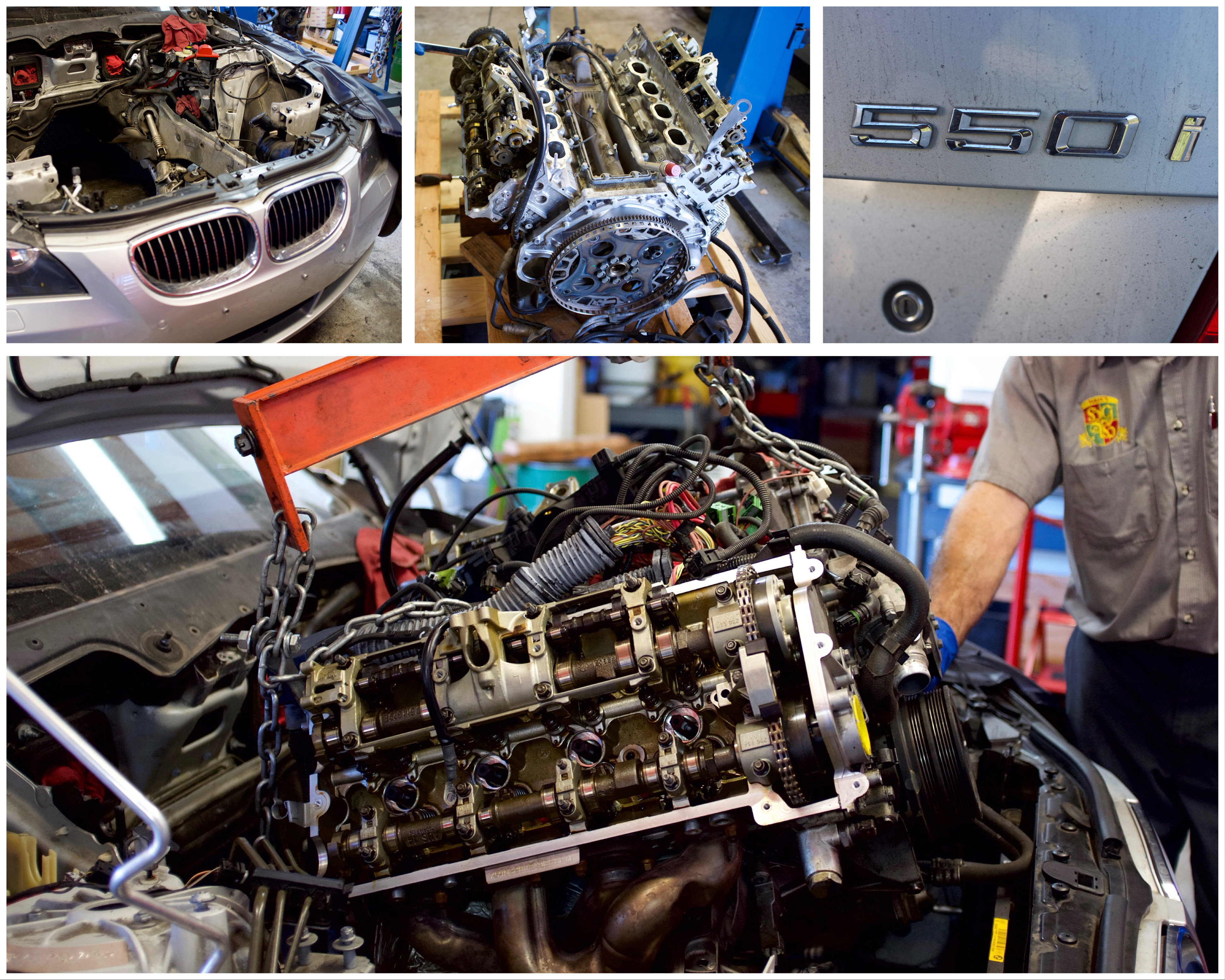 Auto Repairs
Air-Conditioning | Alternator | Air Bags | Seat Belts | Battery | Charging System | Brake | Computer Controls | Diesel Repair | Door Locks | Engine | Electrical | Electronic | Computer | Keys | Locks | Light Bulbs | Lighting | Mirrors | Window Regulator | Catalytic Converter | Muffler | Oxygen Sensor | Power Steering System | Shock Absorber | Starter | Thermostat | Water Pump | Radiator | Cooling System | Tire Replacement | Transmission | And More…
BMW Repair By Symptom
Poor Running | Starting Problems | Warning Lights | Check Engine | ABS Light | Brake Warning Light | Tire Monitor | SRS Air Bag and Seat Belts | Overheating | Shifting Problems | Car Noises | Oil Leaks | Shaking | Windows Not Operating | And More...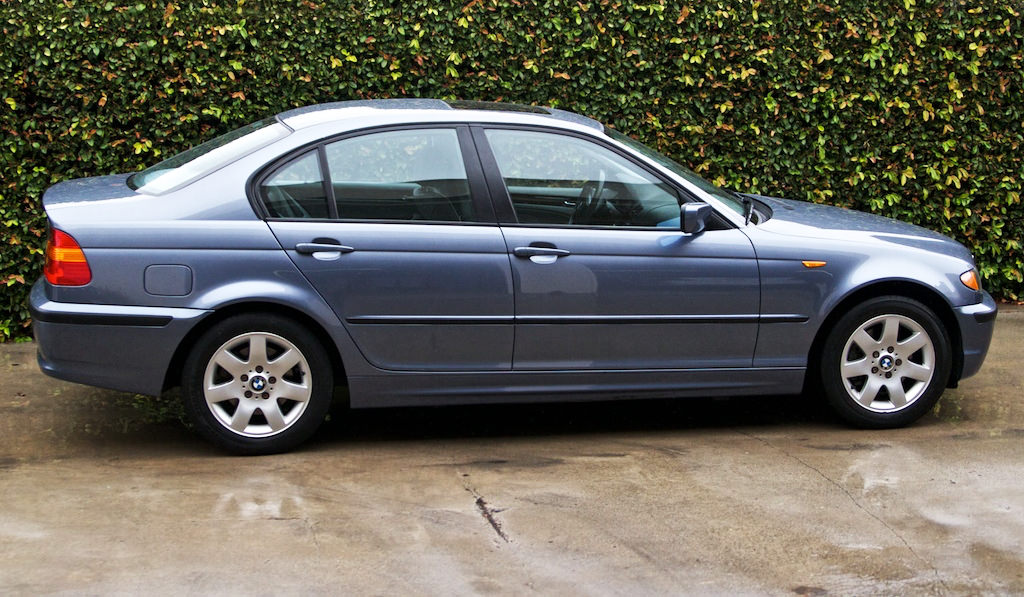 We offer the BMW factory service schedule as well as our own custom service schedule.
PLEASE CALL (805) 965-0975 FOR AN APPOINTMENT OR FREE CONSULTATION