HAIK'S GERMAN AUTOHAUS
Volkswagen Repair and Service
Santa Barbara
40+ Years Experience

Since 1979
Specializing in VW Auto Maintenance
As a leader in the automotive repair industry, we offer the best service your Volkswagen car receive. We have the latest tools, diagnostic equipment and factory information to perform even the most difficult jobs your car may require.
Our certified mechanics have the knowledge and experience to diagnose your automobile problems efficiently and cost-effectively.
Whether your Volkswagen needs an oil change, water pump replacement, brakes, shock absorbers, radiator, transmission, tires, check engine light repair, or any mechanical, electrical or electronic repair or service, please contact us.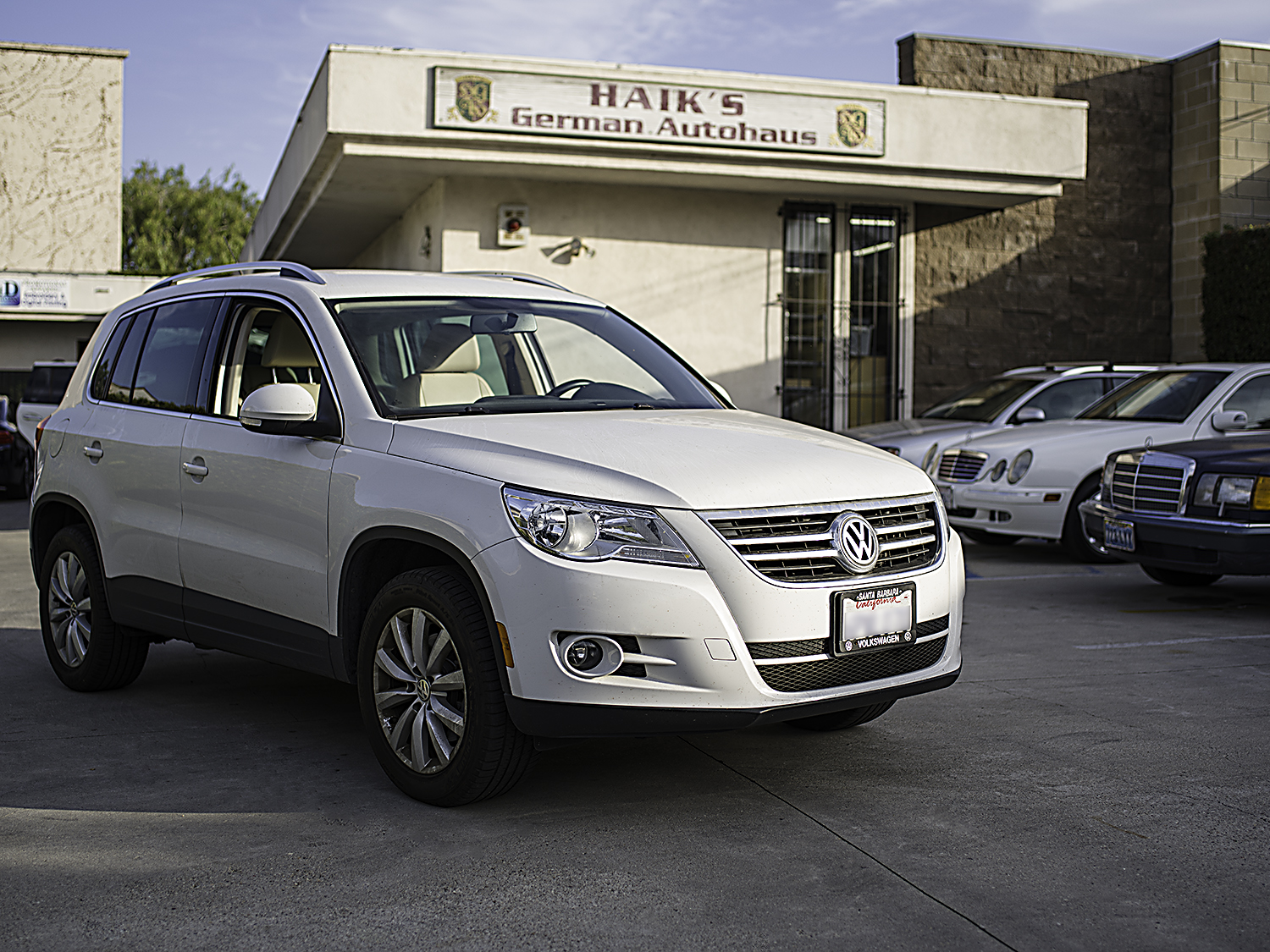 Our Volkswagen Service Menu
Volkswagen Car Check and Inspection Services
Car Check | Service Engine Soon | Vehicle Inspection | Check Engine Light Diagnosis | Trouble-Shooting | Diagnostics | Pre-Purchase Check | Safety Check
VW Services
Air-Conditioning Service | Air Filter | Battery Service | Belts | Brake Fluid Flush | Cabin Filter | Coolant Change | Diesel Service | Differential Service | Engine Service | Fuel Filter | Car Noises | Oil Change | Power Steering Flush | Spark Plugs | Transfer Case Service | Transmission Service | Tune-Up | And More…
Volkswagen Repairs
Air Bags | Air-Conditioning | Alternator | Battery Replacement | Body Repair | Brakes | Catalytic Converter | Computer Controls | Cooling System | Diesel Repair | Door Locks | Engine Repair | Electrical Repairs | Electronic Computer Repairs | Exhaust System | Key Ignition Lock | Leaks | Light Bulbs | Lighting | Mirror Replacement | Muffler | Noises | Oxygen Sensors | Power Steering | Radiator Replacement | Seat Belts | Shock Absorbers | Starter | Thermostat | Tire Replacement | Transmission Repair | Transmission Replacement | Water Pump | Window Lifters | And More...
VW Repair By Symptom
Running Problems | Starting Problems | Warning Lights | Check Engine Light | ABS Light On | Brake Warning Light | Tire Monitor On | Service Light On | SRS | Dead Battery | Overheating | Air-Conditioning Not Cold | Shifting Problems | Car Noises | Oil Leaks | Shaking | Windows Not Operating | And More...
For More Information on VW Services, see our Services Page
For More Information on VW Repair, see our Repairs Page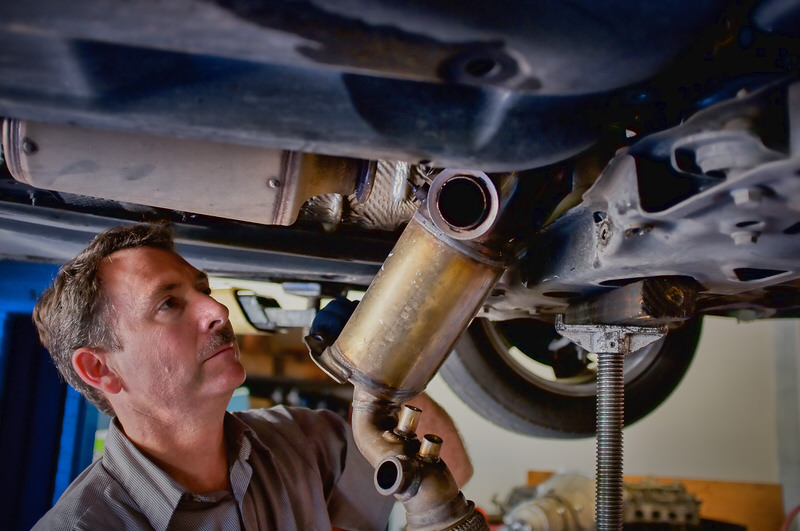 Volkswagen TDI particulate filter being replaced at Haik's German Autohaus
We offer both Volkswagen factory service and our own custom service schedules.
For an appointment or a chat about your VW, please call

(805) 965-0975